Painting jobs are one of our specialties. At Marina Meira you will find the best service for the application of antifouling paints, or curative osmosis treatments.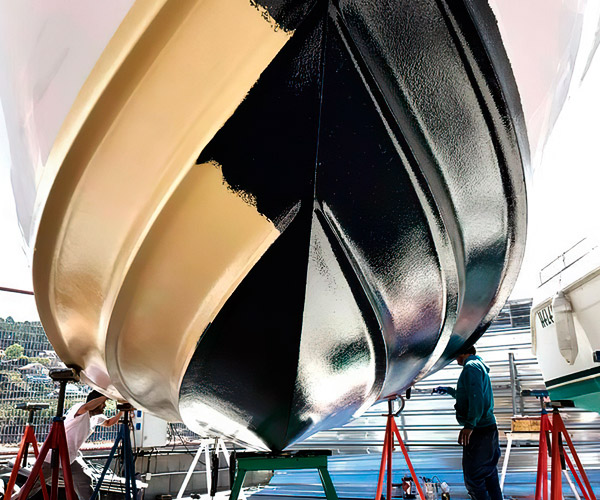 We are the only marina in Galicia with a NACE inspector on our staff and we work with the best brands on the market (Hempel, Jotun, Proa, International…).
Everything to achieve the best quality finishes in paints and coatings to improve navigation and extend the life of your boat.